At Nextro, we understand that effective communication, trust, and teamwork are the backbone of our business and relationships. That's why we never back down from a challenge that puts these skills to the test.
Our team embarked on an unforgettable teamwork, empathy, and determination journey. We took on the challenge of building kids' balance bikes but with a twist – one partner was blindfolded, and the other had one hand tied behind their back!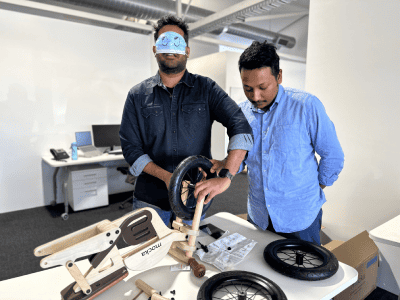 As we navigated through this unique and hilarious experience, we were reminded of the importance of clear communication and unwavering trust within our team. It was a powerful demonstration of how challenges can bring us closer and make us stronger – while allowing us to laugh and have fun along the way.
But, the real magic happened when we handed over the bikes to our partners, Ngāti Whātua Orakei, at the Ngāti Whātua Te Puna Reo Ōkahukura – Early Childhood Centre. The joy on the kids' faces as they zoomed around on their new bikes was priceless.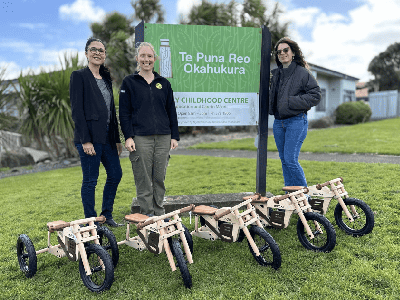 Nextro is not just about business; it's about giving back to our community and creating meaningful connections. We are immensely proud of our team for their dedication and resilience during this event.
Thank you to Ngāti Whātua Orakei, to Ngāti Whātua Te Puna Reo Ōkahukura, for allowing us to be a part of this heartwarming experience. Together, we're building not just bikes but also brighter, healthier futures and stronger bonds!
Check out a little bit of this amazing experience:

#Nextro #TeamBuilding #Teamwork #Community #NgātiWhātuaOrakei NgātiWhātuaTePunaReoŌkahukura #BuildingBonds #Tamariki