Auckland, New Zealand – 7 March 2023 – Nextro, a leading security integrator in New Zealand, is proud to announce that it has been awarded the coveted Genetec Unified Elite Partner status for 2023/2024.
"This achievement builds on Nextro's Genetec Rookie of the Year Award in 2022 and is formal recognition by Genetec of Nextro's growth and commitment to delivering unified security solutions to New Zealand businesses," said George Moawad, Country Manager – Oceania, Genetec.
Nextro is one of just two security integrators in New Zealand with the Genetec Unified Elite Partner designation.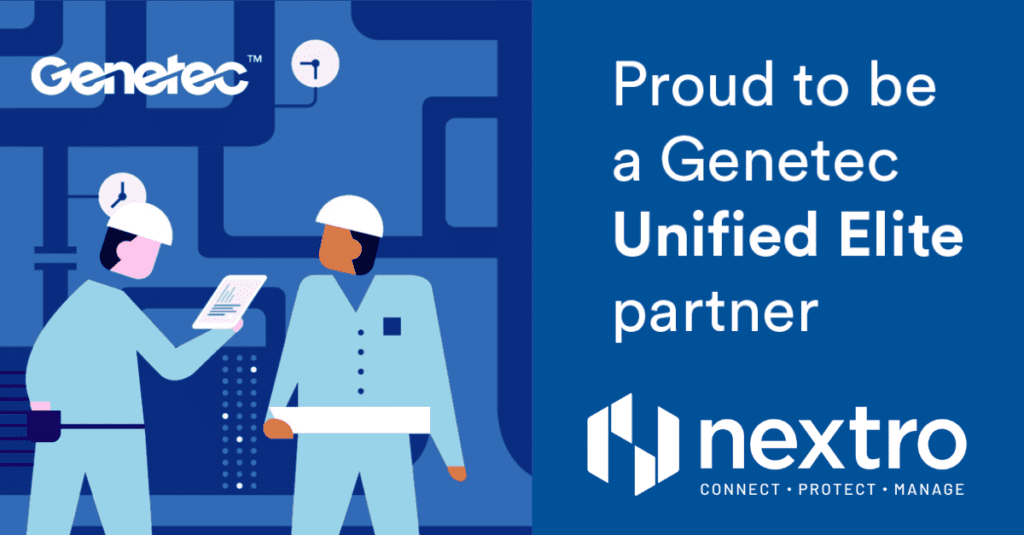 Whether a business needs video surveillance, access control, intrusion detection, intercoms, license plate recognition, or all of them together, Nextro's team of trained and certified security professionals is able to assist.
"Nextro's unified security capabilities are combined with its telecommunications and networking expertise to deliver enhanced managed security outcomes for our fast-growing, tier-one customer base," said Martyn Levy, Nextro's Managing Director.
If you would like to see how Nextro can help your business achieve security, safety, and operational efficiency outcomes, through clever and unified security design, please get in touch here.
#protecttheeveryday #unifiedsecurity #videosurveillance #accesscontrol #intrusiondetection #LPR #ANPR #buildingservicesnetworks #cybersecurity #physicalsecurity #counterterrorism #crimeprevention #missioncontrol #securityintegrator