Founded by Martyn Levy in 2010, Nextro's highly-focused and experienced team designs, installs, and manages telecommunications, network and security solutions for businesses throughout New Zealand.
Our approach is to first understand your needs. Then we work in partnership with you to design and deliver solutions using best-of-breed technologies, whether it's to connect and engage with your customers, enable remote working, or to grow and protect your business assets. 
Our expert advice and support is delivered with clarity and a customer-centric purpose, and we're proud of our reputation for being responsive, accessible and easy-to-deal with.
Nextro is a member of the New Zealand Security Association and is also licensed by the New Zealand Ministry of Justice as a Security Consultancy under the PSPLA licensing scheme.
Get in touch to find out how our range of managed services can enhance your business's daily efficiency, connectivity and security needs. 
Martyn Levy
Martyn is a Founder and Managing Director of Nextro. 

Martyn's drive at Nextro is to ensure that its customers have the right network and security solutions in place and operating efficiently so that they can focus on growing their businesses, securing their assets, and supporting their customers. 

Martyn leads the sales and partnerships function for Nextro and, leveraging his deep strategic and telecommunications experience, often works closely with customers to help formulate a telecommunications and/or digital strategy to enable their medium to long term business objectives. 

Martyn was previously Head of Strategy at 2degrees, and CEO of RoamAD, a WiFi solutions vendor that he sold in 2009 to a US company. Martyn has also worked in the venture capital industry, been a management consultant, and worked as a banking & finance lawyer in Moscow and Auckland.

Martyn is also a professional Non-Executive Director, Chartered Member of the Institute of Directors in New Zealand, and is a licensed Security Consultant.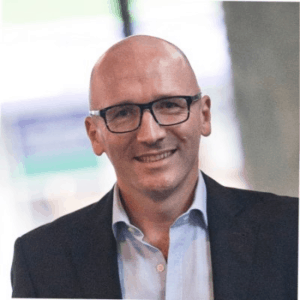 Nadia Levy
Nadia is a Founder and Director of Nextro. 
Nadia leads Nextro's marketing and operations areas and her passion includes ensuring that Nextro is itself positioned for growth from a people, platforms, and culture perspective. Nadia is also responsible for Nextro's brand and digital marketing strategies as well as ensuring that, as we grow, we bring on the right talent that fits with Nextro's culture, customer, and business needs.  
Prior to joining Nextro full-time, Nadia was Transition Manager for Dream Au Pair where she managed the merger of two businesses in the group. Nadia has over a decade of experience in the advertising industry having consulted to and worked for leading agencies such as DraftFCB, Publicis Mojo, and Ogilvy.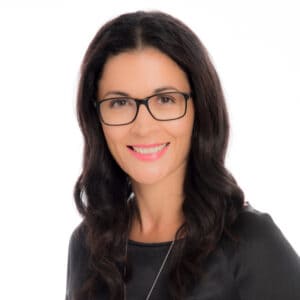 "Cooper and Company has worked with Nextro since 2015 and more recently we appointed Nextro as the network provider for all network and communications services to our most recent development, The Hotel Britomart. Martyn and the team are very professional, great to engage with, and provide excellent documentation - quotations, design documents, policies and other agreements that all need to be in place. The innovation from Martyn and his team gives me confidence we are working with people that are right up with the play in terms of the latest technology, trends and skills in the industry."
Kelly Parlane, Information and Communications Technology Manager, Cooper and Company NZ (Britomart, The Landing, The Hotel Britomart)
"Nextro has delivered MediaWorks, a secure 35-site managed SD-WAN network for our digital billboards. Nextro has securely connected all our systems at each site. We can now view all of our nationwide billboards in real-time on our phones or laptops for 'Proof of Play' and for security.  Nextro's responsive customer service and managed service model means they manage and update all the network and cameras remotely and can even remotely reboot 3rd party devices when required - all this lowers our operating costs and removes the need for truck rolls and site visits. The secure network has also increased screen reliability and uptime."
Katie Gallagher, Strategic Partnerships & Operations Manager, MediaWorks
"Martyn, Nadia and the team at Nextro have been supply partners of Lumo since our set-up in 2016. They created a bespoke broadband tech solution for our start-up digital billboard business unlike any in our industry, which has played a significant part in our ability to become one of the most agile and innovative digital out-of-home businesses in the world. Our national screen network reaches over 650,000 consumers every day, which demands the highest levels of service quality and reliability. Nextro have never let us down and are the most proactive partner in our fast growing business."
Phil Clemas, Co-Founder & CEO, LUMO Digital